MOX x Red Building Capital: Web 3 & Blockchain Become The Future Tech
RSVP now on Eventbrite for event cohost by MOX and Red Building Capital to explore the future of startups with MOX and Red Capital Building together on September 30th.
With the high development in cryptocurrency, the estimated transaction on the blockchain is peaked at 7.5 billion USD daily last quarter. What are the opportunities inside blockchain that the VCs and startups can take and how the entrepreneurs can integrate the blockchain in the business to innovate? Join our in-depth talks with renowned speakers in FinTech and Blockchain industry.
Details
Date: 30th September (Thursday) 2021
Time: 19:00 – 21:00 PM (TPE Time)
Location: TTA 3F Staircase
Agenda
19:10 – 19:15 Opening
19:15 – 19:25 Introduction of Event & MOX & RBC
19:25 – 19:45 Panel
19:45 – 19:55 Q&A
19:55- 20:00 Closing
20:00-21:00 Networking
Speakers
Ivan Li, Co-founder of Red Building Capital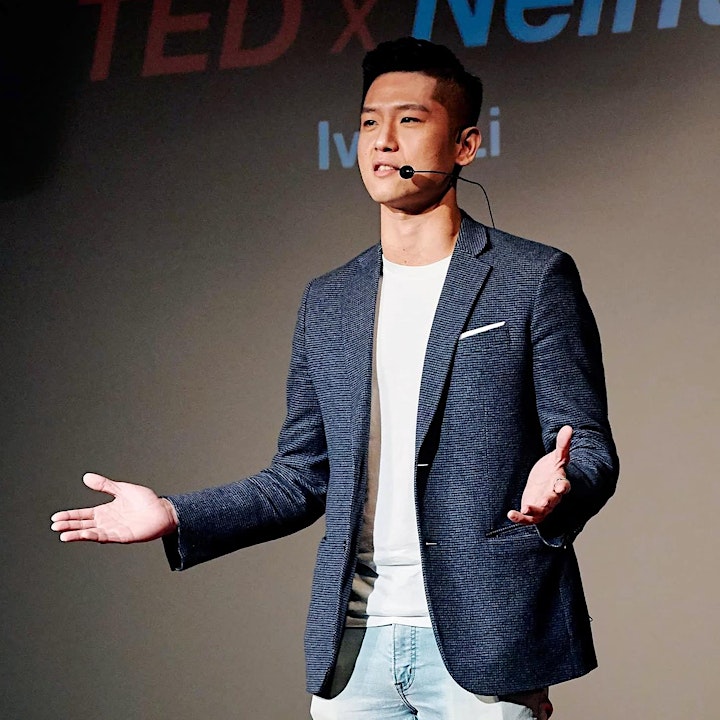 Ivan Li is the co-founder of Red Building Capital. The company's name Red Building is the symbolic building in his high school, which is ranked as the best high school in Taiwan.
He holds his bachelor's degree and master's degree in material science specializing in semiconductors from National Taiwan University. During his years in NTU, Ivan published his research paper on innovative ways to improve semiconductor layer deposition on the international platform.
After graduating from NTU, Ivan worked as an R&D engineer developing 20nm chips in Taiwan Semiconductor Manufacturing Company ("TSMC"). Ivan is a serial entrepreneur who has startup experiences in Shanghai, Berlin, and Taiwan.
He has led a team of more than 20 people in China and has more than 10 years of experience in the stock market. Since the founding of RBC, Ivan has been sharing blockchain's disruptive innovation on TED talk, acting as a keynote speaker explaining the breakthroughs, the application, and the new digital economy created by blockchain technology in NTU, Hewlett-Packard ("HP"), and other organizations.
Ivan strongly believes that "A calculated risk is worth taking as long as the return is high enough; You should consider taking that opportunity whenever it comes." Over time, an excessive return can often be obtained. Ivan has more than 4 years of experience in blockchain's primary deals. Through investment in industrial blockchain technology and Web 3.0 startups, he has earned 30x profits. He believes that blockchain technology cannot only serve as a new technical solution but also create a new economic model, which is worth advocating.
I-Cheng Liu, CEO at Next Bank Preparatory Office
Mr. I-Cheng Liu (IC Liu) is a Taipei Municipal Jianguo High School alumnus, he received his B.A in Business Administration from National Taiwan University and MBA from The Wharton School, University of Pennsylvania. He is the Chairman of the Wharton Taiwan Alumni Club and the Supervisor at CFA Taipei Society. His last well-known position was the General Manager of the NEXT Bank. Prior to that, he has served as the Chief Innovation Officer at the CTBC Financial Holding Corporation, CEO (Cards and Payment Division ) of CTBC Bank, Chairman of EasyCard Corporation, the Corporate/Consumer Banking Head of Cathay United Bank, Senior Vice President of Cathay Financial Holdings, and Vice President of JPMorgan Investment Banking Division. He has worked in New York, Tokyo, Hong Kong, Shanghai and Taipei, and visited 31 home stadiums of Major League Baseball. He is also a film investor and a feature writer for several magazines in Taiwan. Currently he is a self-employed entrepreneur who infuses his work and life with his passion toward culture, art, sports, and finance.
Hrish Lotlikar, Co-founder and CEO at SuperWorld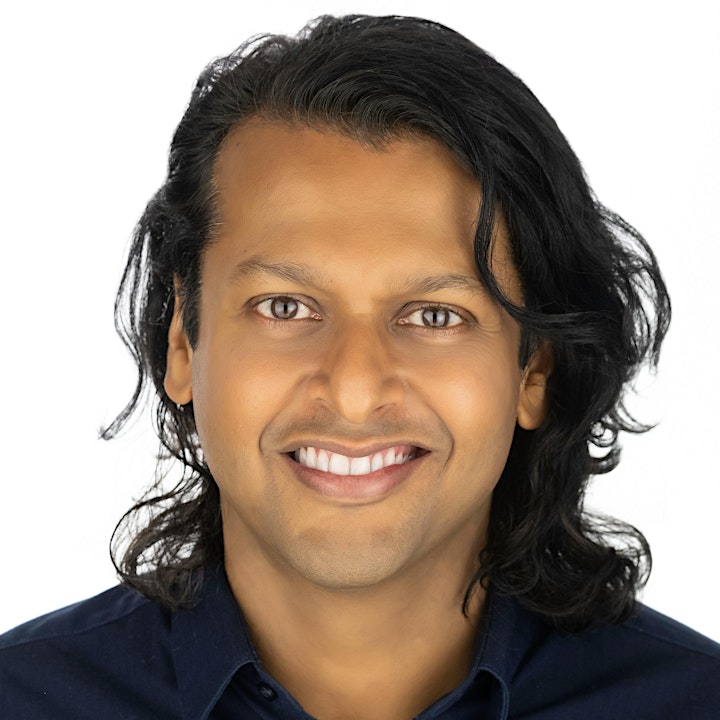 Hrish is a Co-founder and CEO at SuperWorld. Previously, he co-founded Rogue Initiative Studios, a Hollywood film, TV, gaming, and immersive entertainment studio. He was also the founding Managing Partner of Eastlabs, an early-stage VC fund based in Kyiv, Ukraine. Previously, Hrish was a Senior Business Developer and Global Evangelist at Toptal (backed by Andreessen Horowitz, the Rockefellers & the co-founders of Facebook and Zynga), a venture capital investor at Spencer Trask Ventures, and an investment banker at both UBS Investment Bank and HSBCSecurities, where he specialized in public finance, corporate finance and M&A. He also was an Associate in the Global Business Development Group at management consulting firm Hewitt Associates.
Hrish was born in India and grew up in the United States. He also has spent many years living around the world in Europe, Asia and South America. He has a close connection to the people and cultures in Ukraine, Belarus, Russia, Spain, France, Vietnam, China, Colombia, Bali and Thailand.
Hrish holds a BA in Political Science from Rice University and both an MBA and MPH from University of Illinois at Chicago. In his free time he enjoys working out, fashion photography and traveling the world.
Moderator
Angela Feng, Head of Growth at Red Building Capital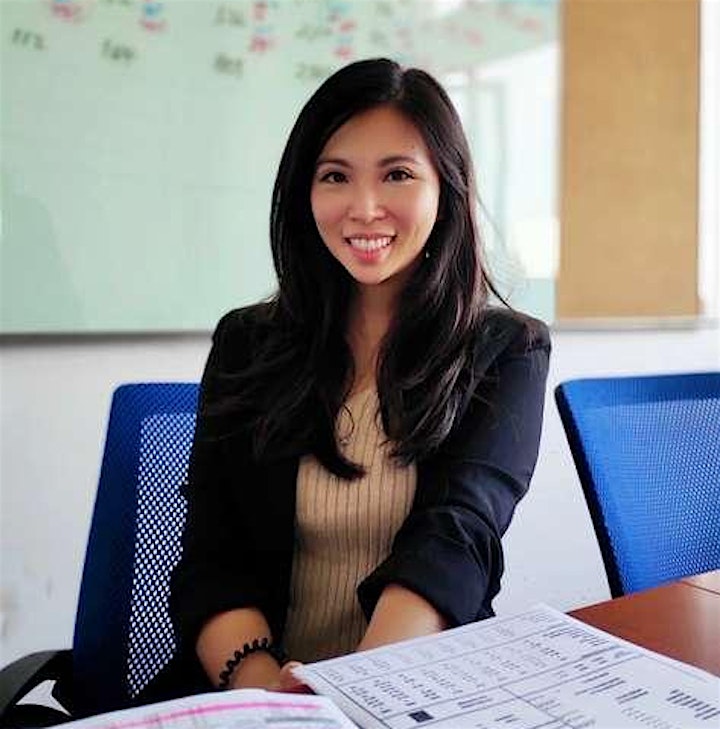 Angela is a venture capitalist, marketer, and visionary. She is a venture builder passionate about high performance, hyper-growth, and social impact. She is seeking purpose, balance, and life experience. She has a strong international background; has lived and worked in different countries including the US, Canada, Japan, and China. Also traveled to more than 45 different countries for work and leisure. She consecutively worked in several global brands groups in Shanghai, managed multi-international brands within the Asia Pacific, and brand launch in new markets. She is a strategist with expertise in the development, distribution, licensing, marketing, and monetization of brands, including content, and products across traditional and emerging platforms. She is currently enrolled in a top global EMBA program, joint program with Tsinghua-INSEAD.
About SOSV MOX
MOX—Mobile Only Accelerator—based in Taipei, enables startups to reach the next 4 billion mobile-only users in markets including Southeast Asia, India, Eastern Europe, and South America. MOX is operated by SOSV—a venture fund investing through startup accelerators around the world focused on cross-border Internet, Hardware, Biotech, Blockchain, Foodtech/Agritech. Through intensive support for growth, fundraising and partnership, MOX offers mobile startups from around the world free user acquisition via its smartphone platform and direct cash investment in return for revenue share and equity. MOX also helps monetize these users, and drive higher lifetime value.
MOX has backed English pronunciation coach ELSA, the first investment in Asia by Google's AI venture arm Gradient Ventures; fintech company Achiko, listed on the Swiss SIX Exchange; and UNL, an "Internet of Places" micro-location platform backed by HERE Technologies.
SOSV — The Accelerator VC — is a top-performing US-based venture capital firm with US$855 million under management as of 2020. Recognized as the world's most active overall VC globally according to Pitchbook Q2 2020, SOSV backs more than 150 startups annually through its global accelerators. SOSV operates HAX (Shenzhen/Tokyo/San Francisco), the world's first and most prolific hardware accelerator; Chinaccelerator (Shanghai), Asia's first and only active accelerator with a unicorn graduating from its program (BitMEX Batch 8); MOX (Taipei), the accelerator for mobile-first, mobile-only markets; IndieBio, the world's largest seed accelerator for life sciences and biotech; dlab (NYC), a startup accelerator and venture studio for blockchain; and Food-X (NYC) for foodtech and agritech, the #1 food innovation accelerator in the world.
About Red Building Capital
Red Building Capital is the first venture capital firm in Taiwan that focuses on the integration of blockchain, emerging technology, and digital integration. It uses the setting of Venture Studio to enable venture capital. We not only invest capital but also contributes to helping start-up companies grow in business. The team has extensive experience in traditional finance and innovative technology. Members come from Fortune 500 companies such as TSMC, Quanta Computer, Texas Instruments, Foxconn, PCHome, UBS, and MetLife. In the next few years, we imagine that the future blockchain technology and the digital new economy will significantly impact our society, economy, information security, Internet of things, supply chain, and other industrial applications. Thus, we embed in the industry determined to coexist and prosper with startups and investors.
Named after the symbolic red building in Taiwan's top academic institution, Red Building creates a network. From the vertical flow of resources from outstanding alumni to the horizontal integration with major investment institutions and listed companies and a solid connection with the academic world. Based in Taiwan and looking at the world, with the core team and investors' international vision and network resources, it helps Taiwan's startup companies to expand their business in different countries and cities. In the early stage of new venture investment, "people" are the most important factor. Therefore, we are actively looking for entrepreneurs who are full of enthusiasm and ambition, vision, and strong execution ability to participate in these technological innovations in the early stage, and invest funds in the seed round and Series A, accompany it to grow and thrive.
Red Building Capital pioneered the "pre-investment management" system. Before investing capital, the target company's products or services are tested by existing corporate customers for verification. Whether it is a POC or a contract, it means that the product's market fit is outstanding, and it proves that it has real market demand which can greatly reduce the risk of early investment. After the investment, the Red Building Labs within the Red Building Group is also used to help start-up teams in business development, technology integration, and market connection, so that start-up companies can obtain actual application scenarios of products or services, establish complete sales channels, and generate profit, increase revenue, and perform post-investment management.