MOX 11 Demo Day
MOX 11 DEMO DAY
SOSV MOX is proud to present six first-movers in insurtech, re-commerce, zero-party data, and SME digitalization. With MENA becoming the next frontier for venture capital, join us and the world's leading investors as we dive deeper into Pakistan, Israel and Egypt, along with India and Singapore.
INVESTOR-EXCLUSIVE VIRTUAL EVENT
The virtual networking event, with 1:1 startup booths, is open to vetted investors only. Please indicate your interest by selecting "Virtual Networking | Invite-Only". Vetted investors will receive an official invitation from SOSV.
DEMO DAY WATCH PARTIES
Join in on the festivities with the MOX team at Taiwan Tech Arena (open to the public). An invite-only watch party will also be held at Chinaccelerator in Shanghai (open to investors, mentors and select partners only). Please indicate your interest in the registration form.
IMPORTANT COVID NOTICE
Due to Covid restrictions as per Taiwan Government and TTA building, please ensure you wear mask at all times, no food or drink will be allowed indoor.
如參與現場活動, 請您務必全程配戴口罩,室內場館將全程嚴禁飲食
DETAILS
TIME: Wednesday August 25, 2-5:00PM Singapore/UTC+8
LOCATION:
Virtual: vetted investors will receive an official invitation with log-in details
Taipei: TTA, No.2 Section 4, Nanjing East Road, Songshan District, Taipei City
Shanghai: Chinaccelerator, Hero Center, Level 1, Building 3, West Entrance, No.28 East Yuyuan Rd, Jing'An, Shanghai
Live-stream via MOX Facebook page and YouTube.
AGENDA
2:00 PM Welcome note
2:00-2:20 PM Venture capital panel discussion
2:20-2:40 PM Introduction to SOSV MOX
2:40-3:30 PM Startups pitches
3:30-5:00 PM Networking
MOX 11
Bounty Media (Singapore): zero-party data platform where users voluntarily share their data with advertisers
Smartchoice (Pakistan): helping individuals and SMEs find the best insurance plans
ConfirmU (Singapore): credit-risk assessment in three minutes
Swag Kicks (Pakistan): online pre-loved ecommerce store
1Trolley (Egypt): one-stop-shop for your neighborhood's stores
PickMyWork (India): gig platform for internet companies that require an offline sales force to sign up new customers
SPEAKERS
TBA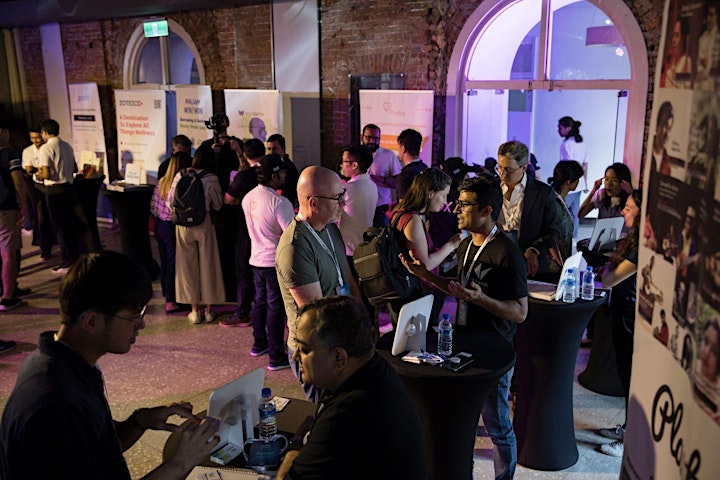 ABOUT SOSV MOX
SOSV MOX is a deeply resourced startup development program for both enterprise-tech and consumer-tech, with over 240 corporate partners and 100M consumers in our ecosystem. We are SOSV, a multi-stage venture capital firm with US$1 billion AUM. Besides $150,000 in seed investment, our intensive programs provide startups with a specialized sales force, life-long support for growth strategy and PR/branding, and an unparalleled network of Series A+ investors. Notable alumni include video publisher network Flickstree, which powers video content for Samsung and Xiaomi; AI English pronunciation assistant ELSA, the first investment in Asia by Google's Gradient Ventures; and health tech company Phable, India's largest connected care ecosystem.
More at mobileonlyx.com